Although CJ's Off the Square is known for our lush and romantic southern garden, even winter can be magical when our design team gets going. We had the pleasure of working with country music star Jessica Harp to create her beautiful winter wedding back in February of 2007. Even with the chill outside, everyone was kept toasty inside our heated pavilion and the warmth of hundreds of candles, fantastic lighting and a whole lot of love made this a night to remember.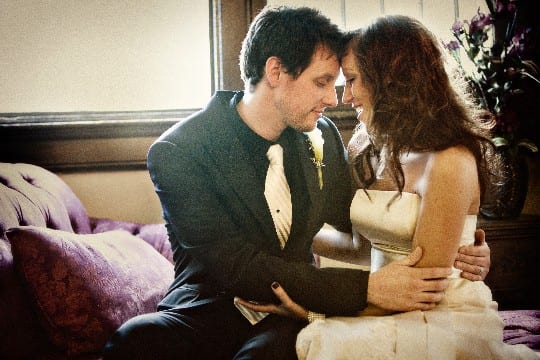 Gorgeous custom lighting can truly transform any space.
This custom wedding cake by The Bake Shoppe featured peanut butter cake with chocolate buttercream icing.